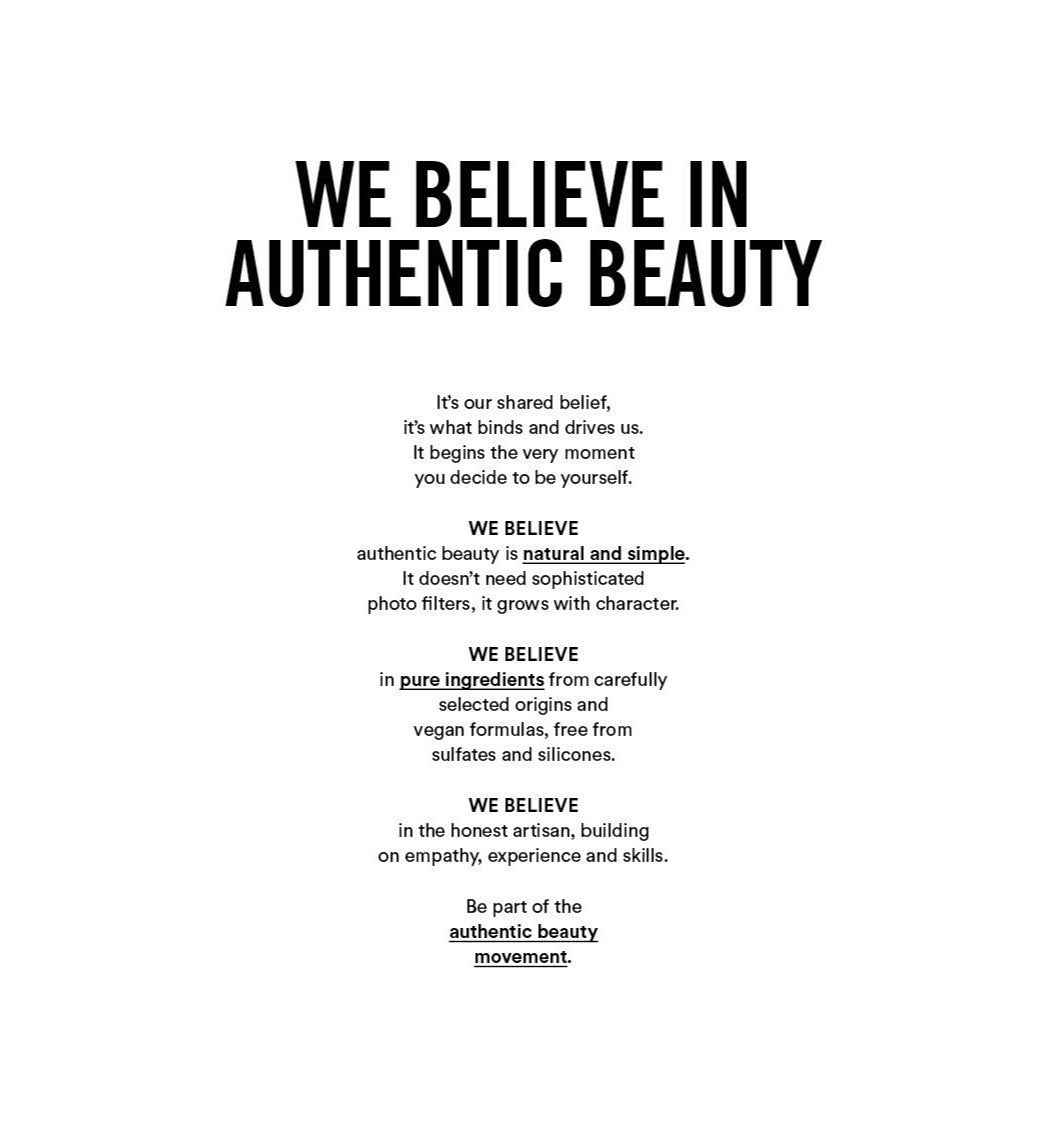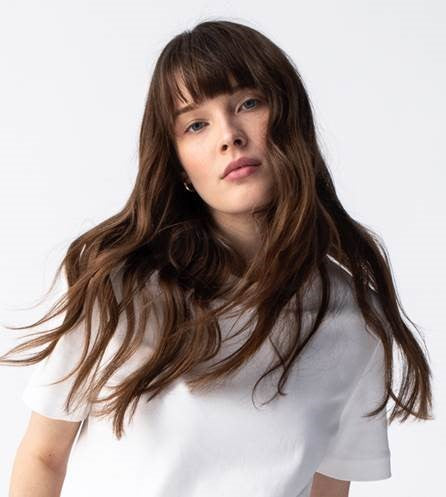 Authentic Beauty Concept's 4 pillars:
Pure formulas
We believe what you leave out is as important as what you put in. Our products are vegan* as well as free-from sulfate surfactants, parabens and silicones. Products with integrity. Pure, natural, simple, pleasant, carefully selected
Authentic Hair
It's what you don't see that makes the difference. It's about enhancing the natural beauty that is already there. Effortless in every way, perfectly (im)perfect loose textures.
No-Filter Attitude
The mind-set behind the Authentic Beauty Movement is 'be yourself'. It's about being real and open. Honesty is attractive. Our individuality and character are what gives us beauty.
Mindful Experience
Look within to reconnect with yourself. We create an environment – a memento – that blocks out the noise of the busy world around. When you're present in the now that's when you rebalance your mind and soul bringing out your inner beauty to truly express yourself.
* All formulas are vegan, except Gritty Wax Paste & Shaping Cream which contain Beeswax, and Amplify Mousse which contains Chitosan. We aim for these products to be vegan by 2019.