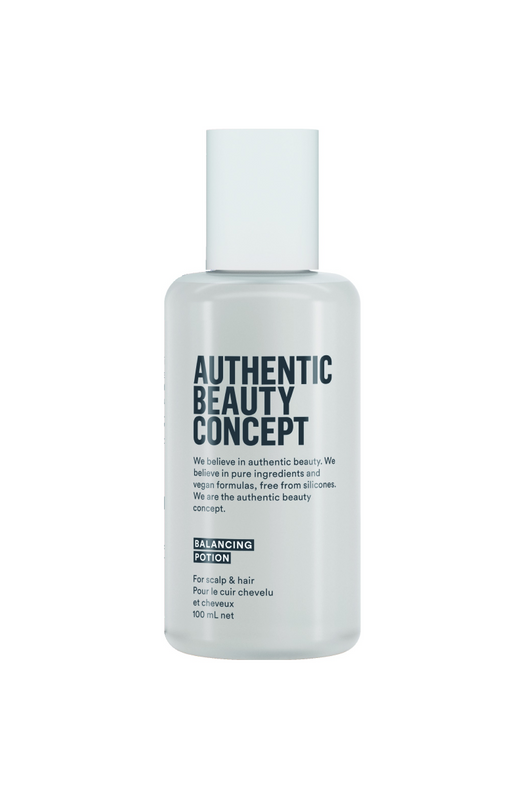 Description
Free from silicones
It's a special combination that gently detoxifies hair & helps to unclog the scalp bringing it back to a balanced state
It stimulates blood flow when used in combination with a head massage, fostering scalp well-being
The Balancing Potion formula contains a complex of Rambutan & balancing Ginseng. 
Ingredients
Aqua (Water, Eau) Alcohol denat. Glycerine PEG-7 Glyceryl Cocoate Melkzuur Panax Ginsengwortelextract Nephelium Lappaceum Schilextract Panthenol Gehydroliseerd soja-eiwit Stearamidopropyl Dimethylamine PEG-40 Gehydrogeneerde ricinusolie Propyleenglycol Parfum (geur) Geraniol Linalool Natriumbenzoaat Benzyl Alcohol
About the Brand
Authentic Beauty Concept is a holistic premium brand co-created with a unique hairdresser collective to start a new path to authentic beauty. Thoughtful hair care products are a combination of cutting-edge science, carefully chosen ingredients and a journey of constant discovery. These elements found their way into Authentic Beauty Concept's highly effective formulas.
Shipping and Returns
Buy with confidence thanks to Wavi's 100% satisfaction guarantee. Unopened products can be returned for a full refund or exchange within 28 days. See shipping options at check out.