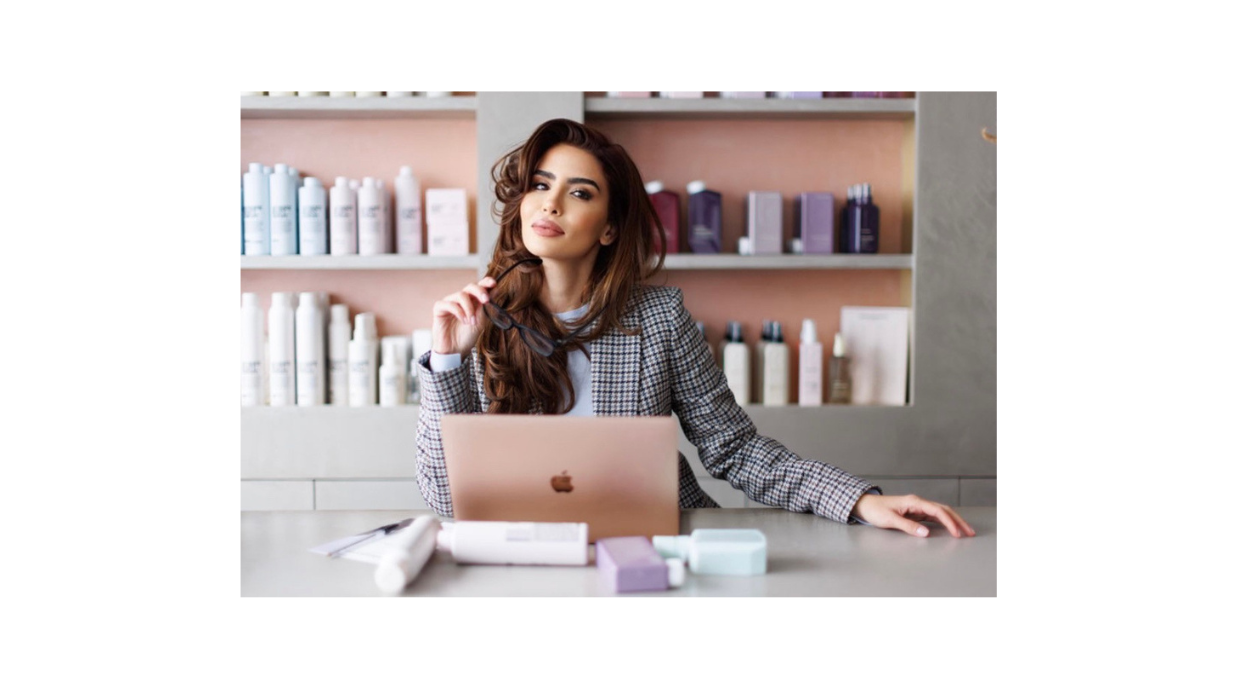 You could say hairdressing is in the blood of Cansu Irki, (founder of WAVI London), as it has been in her family for years spanning several generations. 
It all started when Cansu's mother discovering her own special talent when she was only 11 years old.  After only a couple of years, at the young age of 13, she opened up her very own little salon with 1 chair, a pair of scissors and a hairdryer in Istanbul. Her success took off at the age of 18 and she became a well-known celebrity hairdresser.
Her mother's journey then brought her to London, UK where she opened up another salon in Hackney which she ran alongside with Cansu's father.
Cansu started working for both her parents at a very young age and this is where she earned invaluable information and experiences in the industry.
She started from the bottom up by assisting all stylists by holding the hair dryer to the best of her abilities, with a stool under her feet, being she was way too small to reach the chair at the time. 
Unbeknownst to Cansu and others at the time, she had started her career. She gained respect throughout her industry by mastering her craft which is something she cherishes to this day. Even at the age of 13, clients would specifically request her services and Cansu had already built her own client base at such a young age. 
Meanwhile, she graduated with a degree in hair and had qualified with merits.
Cansu decided it was her time to venture off on her own and move to West London, to work for bigger companies where she had developed a solid reputation and become widely known for her ability to effortlessly meet each client's specific goal. She had the pleasure of working with some of the most reputable celebrity clientele which included Adele, Tamara Eccelstoe, and many more.  
In addition to her working with some of the top clientele in London, Cansu moved to New York City with an opportunity to work for various companies, all while building an exclusive client base, to grow her popularity and become a well-known hair stylist internationally. After 5 years, she decided it was time to take her expertise and experiences back to East London where it all started
And in 2018 is when WAVI LONDON was born. Cansu wanted to build a business where it made women feel empowered and beautiful. WAVI stands for 'Women Are Very Important'.  "There is no other way to explain the importance of not only the women in my life, but the women around the world; it motivates me daily and I strive to make every woman happy in this business. -Cansu Irki
Wavi is well-established in the Hair industry with great success, and our mission has evolved into Hair wellness. Cansu understands the importance of health in general "it's not just hair it's overall health" She says. 
Wavi will make sure women have access to ethically approved by Wavi, brands that are safe for the consumer's health and hair.