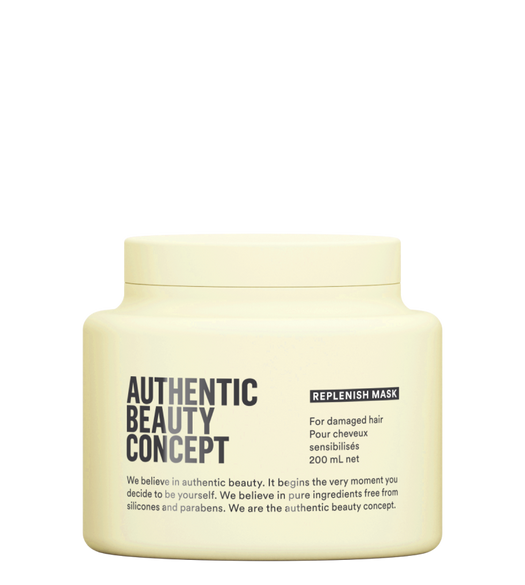 Description
Free from parabens & silicones
It's an intense nourishment
It strengthens the hair fibre and helps to restore the cuticle
The formula contains the plant-based oil derivates Dicaprylyl Carbonate, a conditioner and emollient that works by providing a protective film and enhancing the hair's cuticle properties. 
Ingredients
Aqua (Water, Eau) · Cetearylalcohol · C9-12 Alkaan · Behentrimoniumchloride · C15-23 Alkaan · Behenoyl PGTrimonium Chloride · Dicaprylylcarbonaat · Glycerylstearaat · Distearoylethylhydroxyethylmoniummethosulfaat · Stearamidopropyl-dimethylamine · Fenoxyethanol · Panthenol · Gehydrolyseerd soja-eiwit · Oryza Sativa (rijst) -extract · Acer Saccharum (Poeder) -extract · Carya-guanosuiker-chloorextract Isopropylalcohol · Hexyleenglycol · Citroenzuur · Parfum (Geur) · Glycerine · Ethylhexylglycerine · Limoneen · Linalool · Natriumbenzoaat
About the Brand
Authentic Beauty Concept is a holistic premium brand co-created with a unique hairdresser collective to start a new path to authentic beauty. Thoughtful hair care products are a combination of cutting-edge science, carefully chosen ingredients and a journey of constant discovery. These elements found their way into Authentic Beauty Concept's highly effective formulas.
Shipping and Returns
Buy with confidence thanks to Wavi's 100% satisfaction guarantee. Unopened products can be returned for a full refund or exchange within 28 days. See shipping options at check out.