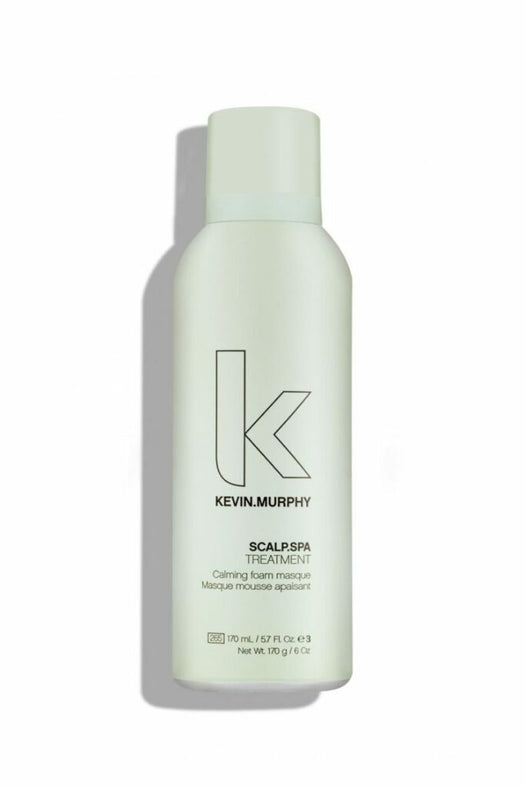 Description
Is your scalp overdue for a spa day? Give your scalp the pampering it deserves with our rich and luxurious SCALP.SPA TREATMENT. This concentrated foaming masque is extremely soothing and nourishing, designed to relieve a sensitive scalp and nurture it back to health. Skin-loving Hyaluronic Acid delivers hydration and seals in moisture. Carrot Root and Celery Seed Extracts help clear impurities and excessive oil while conditioning the scalp to help it remain balanced and calm. Add it to your self-care regimen once a week for a happier scalp and healthier hair growth.
Ingredients
Celery Seed Extract: Soothes and hydrates an itchy scalp. Can help to reduce impurities and regulate sebum production to help solve the problems associated with excess oil or a dry scalp. Carrot Root Extract: An extract that is designed to condition the skin of the scalp. Assists with clearing and moisturising of a dry, clogged scalp. Hyaluronic Acid: For hydration and smoothing, this skincare ingredient acts as a magnet for moisture helping to relieve dehydration. Pro-Viron Mist: A VOC-exempt propellent, non-flammable, non-ozone-depleting, that helps reduce climate impact, without sacrificing performance. It is truly a breakthrough ingredient. A first of its kind.
About the Brand
Born from the same philosophy as skincare, KEVIN.MURPHY products are weightlessly designed to deliver performance, strength and longevity. Combining hi-tech scientific knowledge with the best natural ingredients available, KEVIN.MURPHY products provide the tools to recreate high-fashion runway looks in the salon or at-home, while always remaining kind to the environment.
Shipping and Returns
Buy with confidence thanks to Wavi's 100% satisfaction guarantee. Unopened products can be returned for a full refund or exchange within 28 days. See shipping options at check out.